April 14, 2023 6:14 pm
Leave your thoughts
Ways To Raise And Maintain Your Cars Value
Keeping your car in good condition can help you get the most out of its resale value. This is especially important if you plan on selling it in the future!
Routine Maintenance
Taking care of your car by performing routine maintenance on a regular basis will keep it in good working order and prevent expensive mechanical repairs from happening down the road. Additionally, it's a great way to raise and maintain your car's value if you ever want to sell or trade it in the future. Depending on the model of vehicle, maintenance may involve tune-ups and replacement of consumable items like air and fluid filters, spark plugs, drive belts, and timing belts. It also involves checking for rubber hoses that may crack or swell, which can cause leaks. Similarly, businesses that invest in routine maintenance can increase equipment reliability, reduce emergency work orders, and extend the life of their assets. In addition, a routine maintenance strategy can help minimize downtime for production lines and facilities.
Maintain Your Tires
Tires are an important part of your vehicle, and if you maintain them properly they can last longer. This can help you save money on replacements. Tire maintenance can include checking your tire tread depth, tire pressure, wheel balance, alignment and rotation. These simple steps can help maximize your tires' lifespan and provide a safer driving experience. Rotate your tires every 5,000 miles or sooner if you notice irregular wear. This will spread wear evenly throughout all four tires, making them last longer. It's also a good idea to keep receipts for tire maintenance and other car services. These records show you've taken care of your car, which can add to its value when you decide to sell it down the road.
Get New Brakes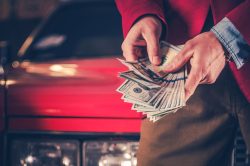 One of the most important aspects of your car's safety is your brake system. It's important to know when your brake pads and rotors need replacing so that you can take care of the issue before it's too late. Typically, brake pads and rotors last between 20,000 and 75,000 miles depending on your driving style and the type of materials used to make them. The specific make and model of your vehicle can also affect your brakes' lifespan.
Do Some Minor Car Repair
Minor dents, scratches, and other body damage can really make or break your car's value. Fortunately, you can easily fix these problems to get your vehicle looking and feeling like new again. This type of repair is typically done by a professional body shop. The technician will use specialized tools to remove the damaged area of the vehicle and restore it to its original condition. It's important to remember that a minor repair can help you maintain the value of your vehicle, and it's even better for your insurance deductible!
Make It Shine With Car Detailing
Making your car shine is an easy way to increase its value. This is especially true if you plan on trading in your vehicle at some point. The first step is to get rid of any dirt or grime on the surface. This can be done by using a clay bar with a clay lubricant to remove any contaminants on the surface and smooth out any blemishes before you polish it. This will help create the deepest shine for your paintwork. The next stage is to use a car wax to protect it from scratches, stains and swirls. Using the right products and tools can save you hundreds of dollars in professional detail costs. You can learn to do this yourself with a few simple steps that will ensure your car looks its best for years to come!
Categorised in: General Maintenance, Resale
This post was written by admin