September 28, 2023 9:54 pm
Leave your thoughts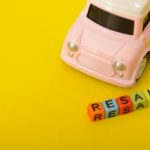 When it comes time to sell your vehicle, you naturally want to get the highest possible resale value. While factors such as the make, model, and year of your vehicle play a role in determining its resale value, there are several steps you can take to maximize its value and attract potential buyers. In this blog post, we will provide you with a smart seller's guide to help you get the most out of your vehicle.
1. Keep Detailed Service Records
One of the first steps to maximizing the resale value of your vehicle is to keep detailed service records. Maintaining a record of routine maintenance, repairs, and any upgrades or modifications can demonstrate to potential buyers that your vehicle has been well-cared for. It also helps establish trust and confidence in your vehicle's reliability, potentially leading to a higher resale value.
2. Maintain a Clean and Well-Cared for Exterior
First impressions matter when it comes to selling your vehicle. Keeping your vehicle's exterior clean and well-cared for can significantly impact its resale value. Regularly wash and wax your vehicle to maintain its shine and protect the paint. Address any scratches or dents promptly to prevent further damage. Additionally, consider investing in professional detailing before putting your vehicle up for sale for that extra touch of cleanliness and polish.
3. Keep the Interior Pristine
Just as the exterior is important, so is the interior of your vehicle. Potential buyers expect a clean and well-maintained interior. Regularly vacuum and wipe down surfaces to keep dust and dirt at bay. Address any stains or odors promptly to ensure a fresh and inviting environment. Consider using seat covers or floor mats to protect against wear and tear. A clean and well-presented interior can make a significant difference in attracting buyers and increasing your vehicle's resale value.
4. Address Mechanical Issues
Before putting your vehicle up for sale, address any mechanical issues it may have. Potential buyers are more likely to pay a higher price for a vehicle that is mechanically sound and in good working condition. Have your vehicle inspected by a trusted mechanic, and make necessary repairs or replacements as needed. Addressing any mechanical issues upfront can help you negotiate a higher resale value and give buyers confidence in the condition of your vehicle.
5. Provide a Vehicle History Report
Providing potential buyers with a vehicle history report can be a valuable asset when it comes to maximizing the resale value. A vehicle history report provides information about previous ownership, accidents, repairs, and other relevant details. It helps potential buyers make an informed decision and gives them peace of mind in knowing the vehicle's background. Obtaining a vehicle history report and presenting it to potential buyers can increase your vehicle's value and expedite the selling process.
6. Advertise Thoughtfully
When it comes to advertising your vehicle, it's important to do so thoughtfully and strategically. Take high-quality, well-lit photographs of your vehicle from multiple angles to showcase its features and condition. Write a detailed description that highlights any notable features, upgrades, or recent maintenance. Be honest and transparent about any flaws or issues. Thoughtful and accurate advertising will attract serious buyers and potentially lead to a higher resale value.
7. Consider Professional Appraisal or Pre-Sale Inspection
If you want to be absolutely sure about the value of your vehicle, consider getting a professional appraisal or pre-sale inspection. An appraiser or inspector will assess your vehicle's condition, its market value, and any potential areas for improvement. This knowledge can help you set a fair asking price and address any necessary repairs or enhancements before selling. The confidence and accuracy provided by a professional appraisal or inspection can lead to a higher resale value.
Conclusion
Maximizing the resale value of your vehicle requires careful attention to detail and thoughtful preparation. By keeping detailed service records, maintaining a clean exterior and interior, addressing mechanical issues, providing a vehicle history report, advertising thoughtfully, and considering professional appraisal or inspection, you can significantly increase the value of your vehicle and attract potential buyers. Selling a well-cared-for vehicle at its highest resale value not only benefits you financially but also benefits the buyer by providing them with a reliable and valuable investment.
Got Questions? Let Us Help!
Welcome to Auto Air & Heating, Inc. Since 1982, Auto Air & Heating, Inc has been your one-stop shop for any auto air and heating services you need in New Palestine, Indiana. At Auto Air & Heating, Inc., we offer preventive maintenance jobs that keep cars on the road and reliable. We have access to the latest equipment to perform any diagnostic test. We also offer transmission and engine repair for foreign and domestic vehicles. As a licensed expert in Freon, our friendly staff will guarantee the correct type and amount on your vehicle. So stop by today or call in today to set up an appointment!
Categorised in: Resale
This post was written by admin